Text links offer a variety of ways to build interactions into your website. You can e.g. B. link to other pages on your homepage or an e-mail address.
Proceed as follows:
Highlight the text you want to link to
The blue toolbar appears. Click on the link icon (see image below)
Select the type of link you want
Complete the settings of the selected link type and click on "Insert link"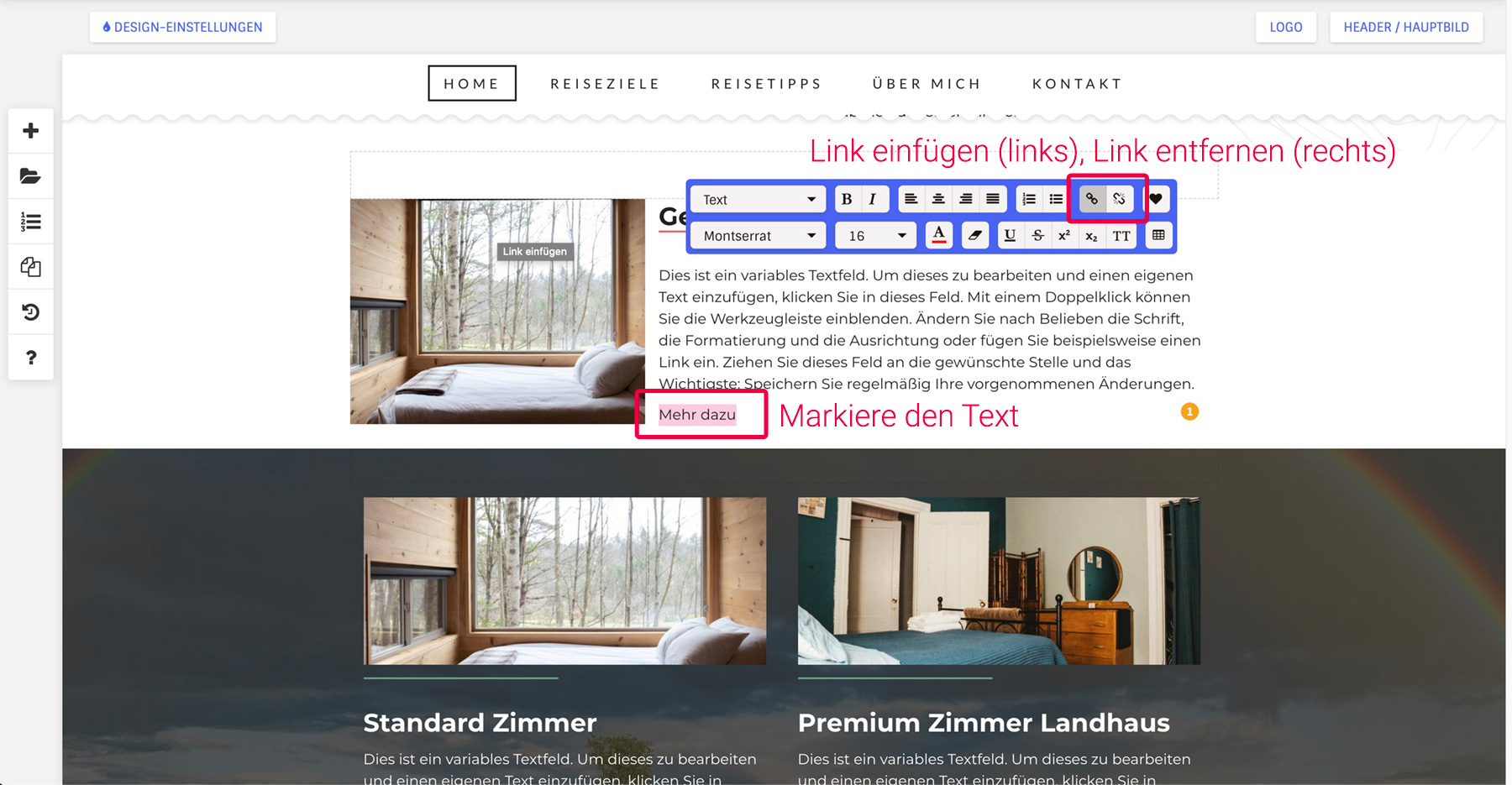 How do I remove a text link?
Highlight the text you want to unlink
The blue toolbar appears. Click on the remove link icon. It's just to the right of the paste link icon.
The link is now removed.
Change link appearance
Control how text links look and what happens when you hover over them. The appearance of the text links is stored in the design settings.
Open the 'Theme Settings' in the top left corner of the editor
Navigate to 'Links' on the far right
Now define here how the links look normally and how they look with mouse hover
In order for a link to be visible to users, it stands out from the normal text. This is usually done using a different color and e.g. B. a line below when you hover over it with the mouse pointer. This signals that the text is interactive.
Types of links for text
There are four different types of linking available for text,
Internal Page: Link to a page on your site
External URL: Link to any URL
E-mail: A new e-mail is automatically opened with the e-mail address you entered as the recipient for the user.
File: If you click on the link, a file specified by you (which you store in your file manager) will be downloaded.